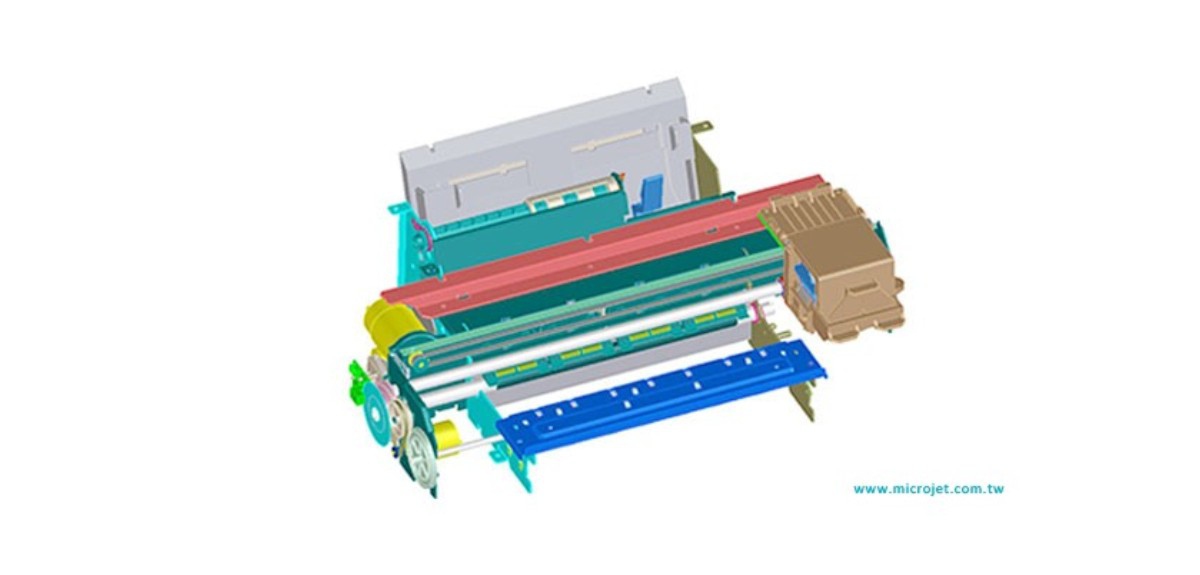 MicroJet is a leading manufacturer in Inkjet Print Engine. We have designed and produced various specifications for our customer to select from.
Best choice for custom inkjet printing system
Inkjet Print Engines are integrated with our own Inkjet Printheads, which are one of our most competitive products. On the basis of our own developed printing system, we could offer custom Inkjet Print Engine depends on your requirement and concerns. The flexibility of our Inkjet Print Engines makes it suitable for applications in platform/flatbed printers, standalone printers and in-line production equipments. Microjet Technology's Inkjet Print Engines make printing easy and efficient. Most of all, you do not need to concern about lots of limitation while using our Inkjet Print Engines, compare with others in the market, because we are the Original Equipment Manufacturer not reseller or remanufacturer.
Easy to maintain
To maximize the flexibility, we offer two kinds of inking systems for our customers. One is independent printhead with massive continues inking cartridge, the other is cartridge with integrated printhead. Both inking systems are easy to replace cartridges and required minimum maintenance, thus the engines are efficient and economical.
Stability and flexibility
Moreover, to minimize the lead time while adopting our Inkjet Print Engines, our Inkjet Print Engines are featured with Inkjet Printheads, inking system, drivers, and controllers whereas all these parts and engines are passed through the strict quality control system to ensure the stability and durability.